Sometimes what makes writing these blog posts so fun is typing up a draft, feeling like I don't exactly know what to type to finish it up, then coming back to the post months later to see how much God has revealed and helped me since then. This is one of those posts…so I'm going to do my best today to articulate what God has shown me this Summer about my teaching career and I hope that it inspires you or gives you some insight into what God desires for you in your life!
For the past 3 years (that's how long I've taught) I have struggled and wrestled with teaching. Yes, I have struggled every. single. year. If you've read a few of my blog posts, odds are good that you probably already know that!
My first year teaching was so challenging that I would go home and just cry pretty much every single night. My second year was better, thanks to being placed at an incredible school with amazing people, such as my co-teacher who taught me (and continues to teach me) so much, but I still had some really tough students that challenged me every day. Those challenges led me to doubt my ability, calling, and desire to be a teacher.
There have been many days over the last 3 years that my car rides home have consisted of me crying and thinking to myself, "What good am I even doing here?", "Am I even getting through to these kids?", "Maybe someone else would be better suited for this job and I'm not where I am supposed to be??", "I don't even think I'm making a difference."
So every single year, I have struggled and wondered if this is the calling that God wants for me, because quite honestly, I have a lot of doubts and insecurities. There comes a point at the end of each school year where I start to job search as I convince myself again and again that I'm not meant to be a teacher. The end of this last school year was no different. Last year was tough on pretty much everyone because of COVID, but since I had moved into Ed and I's new house, I had a 45-minute drive to school and to get home… So on top of my typical doubts, I had an extra (at least) 90 minutes a day to sit and think about everything I did wrong each day and I fully convinced myself that God wanted me to find a new job and potentially even a new career. I truly did not think that I'd be stepping back into a school building for the 2021-2022 school year.
As I searched for a new job, I also sought the prayers, wisdom, and advice of many people I hold near and trust. Everyone, especially those closest to me, is always astonished when I tell them how much doubt I have and the idea that I might leave teaching and pursue another job or career…They can't even picture or think of me as anything but a teacher, but I struggle to see my own ability. So as Spring rolled around, I applied to several random jobs (librarian, secretary, etc.) and reached out to a school right down the street from Ed and I's new house to see if they had any positions opening up for the next year, because at least then I'd be closer to home and have less of a drive for my own thoughts and mind to torture me.
As I was going through this job search process, I was also involved in a Bible study in which we were reading a book called "The Armor of God" by Priscilla Shirer. God revealed so much to me through this study, including the fact that I had let the devil define my identity, but specifically, my identity as the teacher God called and chose me to be. I had 100% let him into my mind and let him convince me with so many negative thoughts of my inability as a teacher. But isn't that how he works? He tries to disarm and discourage us in the areas of our greatest potential! The exact places we will have the biggest impact! That's when I realized that for the last 3 years, I had let the devil infiltrate my mind and convince me I wasn't meant to be a teacher, but God has been so diligent in keeping me in this calling, despite my time searching elsewhere each and every year and despite all of my insecurities and doubts.
I knew that God had led me to this conclusion and I felt so confident that He was in control and moving in my life and in my teaching career, that I stopped the job search altogether. I knew that God wanted me to teach again this year and I felt him telling me that He was starting to prepare me for a tough year. I know that this year will not be easy, but I also know that He has equipped me with this awareness, His protection, and the tools of His spiritual armor that I learned about in that study to start to rewire my mind to know and believe in what GOD says about me, rather than the lies that satan so badly wants me to believe so that I will walk away from teaching! I believe that the timing of that study was so intentional. God was showing me the lies I believed and at the same time, helping me to overcome them by replacing them with His truth.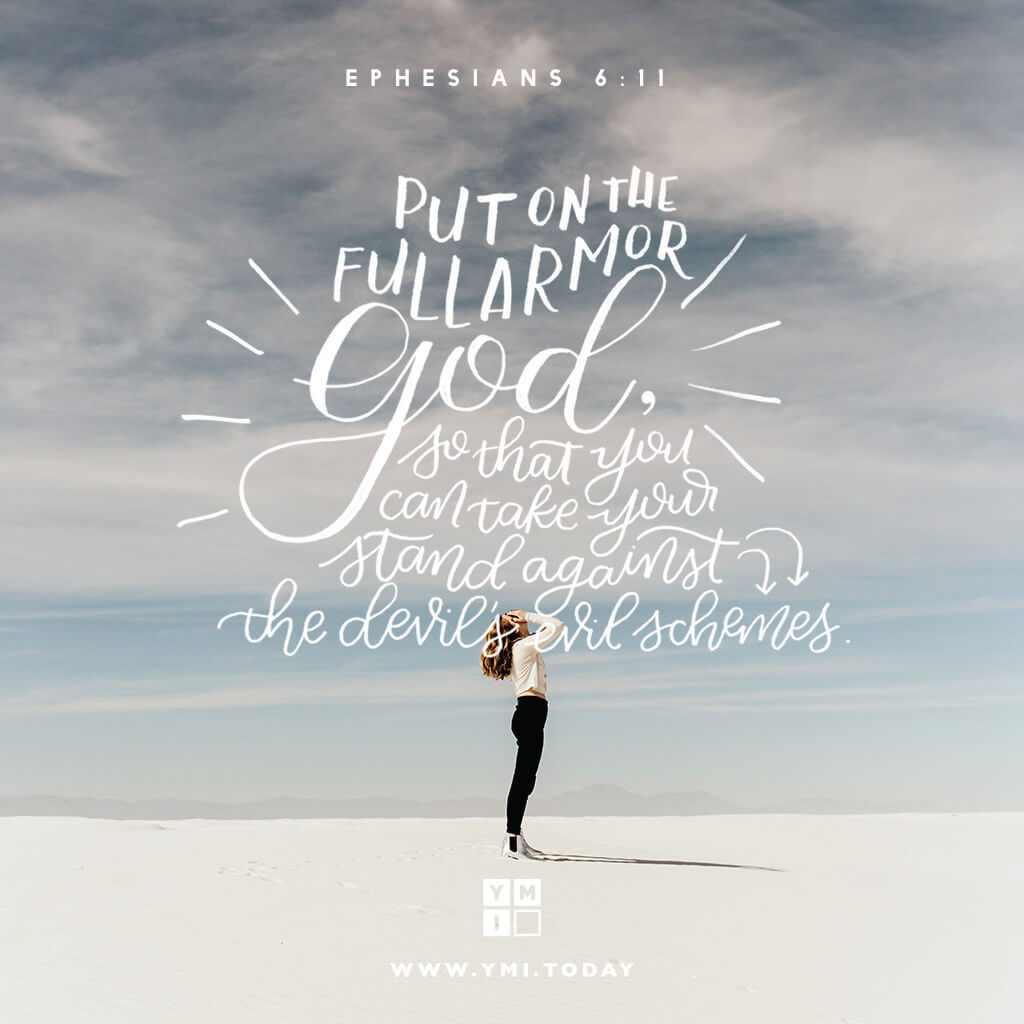 It's hard to articulate all of the small insights God has shown me this Spring and Summer, as it's really many small things coming together to paint a bigger, more clear picture. What I do know is that I am so grateful for God's leading, guidance, and presence in my life. So, rather than try to articulate this in a pretty way, I'm just going to type out some of the other things I've learned from this experience. I hope one or more of the things I've learned speaks to you and helps you with something you're going through or struggling with.
Maybe there's an area in your life that you too have let the devil infiltrate? Don't let him bring you down or pull you away from what God desires for you. We have to be on guard and actively fighting off his lies and remembering God's truth, or as happened with me, we so easily discount ourselves and walk away from the very gifts, purposes, and callings God has gifted us. Don't walk away today…that is EXACTLY what the devil wants you to do!
Is my job supposed to be easy? Will I feel more content if my job is "easy"? God never said that this life would be easy. He actually said the opposite, that we WILL have troubles in this world. Life is not always going to be easy, but going through challenging times draws us closer to God AND helps us grow as people. I am choosing to see this year as a growing opportunity, not a death sentence! I will better because of this year. I will be stronger because of this year. I will impact the lives of my students this year AND I will be closer to God because of it!
Sometimes the places we feel the most resistance and attack is the exact place where you can and will make the biggest difference. Don't let satan discourage you from what God is calling you to do.
Am I even making an impact? My job is to plant the seeds, not to wait and watch the blooms appear. I will not always see the fruits of my labor right away. There will be hard days and there will be failures, but that does not constitute the calling God gave me as a failure. I may never know the impact I made while here on Earth, but I am called to be obedient nonetheless, and that is what I am going to do!
Negative thoughts have a HUGE impact on our minds and our actions. I found a desk decoration that had the quote below on it and I am going to teach this to my students this year AND at the same time, teach it to myself. Our minds are such beautiful and powerful things. What we choose to fill them with is SO important to our mental health and our daily choices.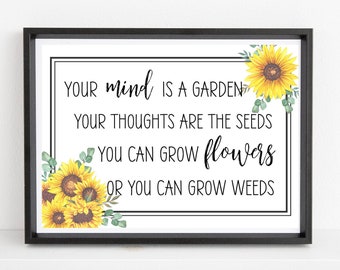 To wrap this post up, this song I heard recently really hit me and confirmed all of these things I've learned this Spring and Summer up for me. I feel so at peace with the decision I made back in May to stay with teaching. Here are some of the lyrics…this is my anthem for this year ❤
Narrow as the road may seem, I'll follow where your Spirit leads.
Broken as my life may be, I will give you every piece.
Here I am with open hands, waiting on your grace again.
I want less of me and more of you, I just want to see you move.
For the one who gave me life, nothing is a sacrifice.
Use me how you want to God, have your throne within my heart…you can have it ALL.